Navigating Life's Challenges: Healing with Tarot Guidance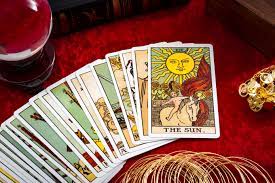 Navigating Life's Challenges: Healing with Tarot Guidance

Embark on a transformative journey of overcoming life's challenges with the healing power of tarot. In times of uncertainty and difficulty, tarot serves as a valuable compass, offering guidance, comfort, and self-awareness. We invite you to explore the transformative potential of tarot readings and discover how they can provide clarity and support in your own life.

 Tarot as a Compass Through Life's Challenges
Life can often throw us curveballs, leaving us uncertain and in need of direction. Tarot acts as a guiding light in such moments, providing insights and helping us navigate through complexity. As we delve into the mysteries of tarot, we realize its potential to offer solace and guide us through even the most challenging times.

 The Healing Aspects of Tarot Guidance
Stories abound of individuals who have found healing, solace, and personal growth through tarot readings during difficult moments. Tarot insights have a remarkable ability to offer direction, empowerment, and emotional healing. By seeking tarot guidance, you can tap into the transformative power of these cards and discover new realms of self-awareness and personal development.

 Specific Challenges and Tarot Solutions
Tarot is not just a vague tool; it can be used to address specific life challenges. Whether you are facing relationship troubles, career decisions, or personal crises, tarot can assist you in finding the clarity and strength needed for your journey. By incorporating tarot into your decision-making process, you can gain valuable insights, make informed choices, and overcome obstacles with newfound resilience.

 Personalized Tarot Readings for Healing
While general readings can provide a level of guidance, personalized tarot readings offer an even more tailored approach to your unique challenges. Through personalized readings, you can experience the full depth and power of tarot's wisdom, as it is specifically designed to address your individual circumstances. Consider the benefits of seeking a personalized tarot reading to gain deeper insights and unlock the healing potential within you.
Link to readings here
https://ripecolor.com/collections/tarot-reading
Energy healing here
https://ripecolor.com/products/integrated-energy-therapy-iet-general-session

 Navigate Challenges with Tarot Healing

In conclusion, tarot guidance holds tremendous potential for navigating life's challenges and finding inner healing. By incorporating tarot into your journey, you can gain clarity, support, and personal growth. If you are intrigued by the transformative power of tarot readings, we invite you to subscribe to our newsletter as  my youtube channel  Ripecolor here
https://www.youtube.com/@ripecolor5496
 Thank you and Blessings,
 Jeffrey
---
Leave a comment
---
Also in News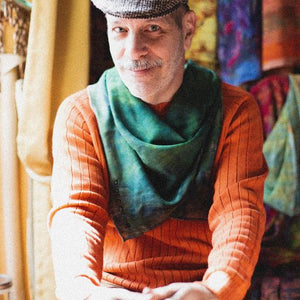 Overall, honest tarot readings can be a powerful tool for those seeking guidance and insight into their lives. It is important to find a reader who is honest, authentic, and knowledgeable to ensure the best possible experience.