A Conversation with Jeffrey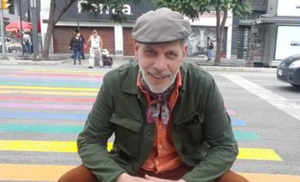 An interview of Jeffrey Goldstein by  Marco Jaimes:
M: Hi Jeffrey. So first of all, who are you and what do you do?
J: My name is Jeffrey Goldstein and I am an artist, healer, dyer, and printer based in NYC. I am a native New Yorker, and my passion is bringing beauty into this world through the medium of color, which I do by mixing dyes and painting them onto scarves, pocket squares, shawls, with each design being completely unique.
M: How long have you been doing this kind of work?
J: 20 years.
M: What is your favorite part about doing this kind of work?
J: The making. The process of making and mixing the dye. Applying it through the use of brushes, stamps, and textured plastics. I get completely in the zone when I dye clothing. I feel at bliss when I am doing my work, like a kid.
M: What are some of the struggles and difficulties you've faced in your career?
J: My biggest struggle has been getting the word out and making sales, so the marketing side of things. The work itself has never been a struggle. I do it because I have to, it is a calling as well as a profession. Sometimes I am lying in bed at 2am and I have an idea for a beautiful design. So I get up and get to work.
M: What advice would you give to someone wanting to get into this work?
J: Just do it. The knowledge and joy comes from doing, not from contemplating.
M: What inspires you to do what you do?
J: I'm able to express myself through color/textiles in a way that I'm unable to express myself through words. I believe the witnessing and enjoyment of beauty feeds the soul. I make one of a kind accessories because I want to encourage individual freedom and expression.
M: What does your typical day look like?
J: I wake up. I meditate. I contemplate and then I get to work.
M: What do you hope to accomplish in the future?
J: I want to do this for the rest of my life. I hope to accomplish building a business that is strong enough to allow me to employ others.
M: How do you price your work?
J: My work is essentially wearable art. I price my work as a bargain for something scarce. Everything I make is one of a kind, and if a piece it is meant for someone, it will find its way to them. 
M: Who are your biggest influencers?
J: My biggest inspirations are the great colorists, Paul Cezanne, Andre Derain, Wassily Kandinsky, Claude Monet, and Vincent Van Gogh. I also take inspiration from African art, Chinese porcelain, and Islamic tile work. When I am actually making art however, I try as best as I can not to be influenced by others. I aim to have a direct communication with spirit. 
M: Thank you Jeffrey. This has been an insightful conversation.
J: Of course.
---
2 Responses
Leave a comment
---
Also in News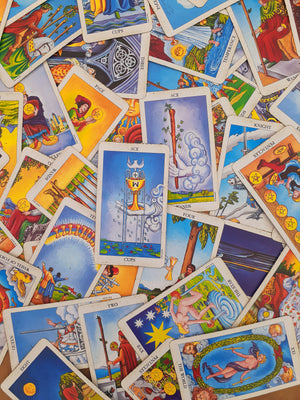 As you become more familiar with the Rider-Waite deck, you'll find your intuitive abilities sharpening. You'll learn to trust your inner voice and develop a deeper connection with your subconscious mind.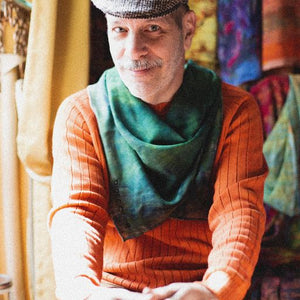 Educational Content: Ripe Color provides an extensive library of videos that cover everything from the basics of tarot card meanings to advanced techniques.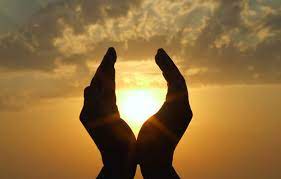 Releasing Emotional Baggage and Trauma At the core of Integrated Energy Therapy is the understanding that unresolved emotional baggage and trauma can manifest as energetic blockages within our being.