How Your Style Choices Affect Your Psyche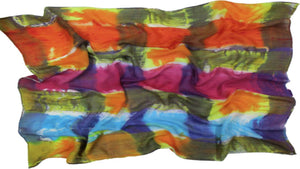 "A scarf has to be the most beautiful thing ever invented to wear! It's a winding, a continuity, an infinity! I love things that are endless, I hate them to stop. It's like order and disorder: I rather love disorder and things that move, it's a state where one gets more things done!" - Sonia Rykiel
As we can see from the quote above, what you wear affects your psyche. Whether it is a certain color, item, or style, that has a particular meaning to you, what you wear can uplift your state of mind and spirit. Every day is an opportunity to embrace your individuality and reflect your personality through your style. It is important to dress for yourself and not limit yourself to trends. This is why finding one of a kind fashion accessories that you love are a great way to convey your unique style. By wearing a one of a kind accessory such as any one of our hand painted scarves, tote bags, or pocket squares, you can ensure that no one else would be wearing the same item, letting your style boost your confidence in your own individuality. 

Audrey Hepburn fabulous in front of the Nike Victory of Samothrace in the film, Funny Face
"Whenever I wear a silk scarf, I never feel so definitely like a woman, a beautiful woman" - Audrey Hepburn
Accessories can take a very plain basic outfit and transform it into a perfectly pulled together look. Even wearing just one accessory, like a scarf, can completely lift your self perception, as Audrey Hepburn describes in the quote above. For example, jeans and a black top are a good base, but adding a gorgeous, colorful scarf gives the outfit some life and a focal point. In addition, a hand painted tote bag would go well with any basic outfit since the darker base of our tote bags goes well with so many things in the fall or winter, and the hand painted colorful designs add more artistry and flair. 
"Create your own style. Let it be unique for yourself, yet identifiable for others" - Ana Wintour 
Ignore temporary and fading fashion standards and learn what draws you to a piece. Be in tune with your attraction to specific fashion accessories and try to stick with items you feel fit perfectly into your lifestyle.  Sure, wearing big name commercial brands to fit in like everyone else is a safe choice, but there is nothing admirable about that. To quote artteca.com, "If you are a risk taker in other aspects of your life, apply this to your fashion choices as well". Don't be afraid to wear bright colors, be bold, and stand out. Fashion is clothes, style is character.
(blogpost by artteca.com): https://artteca.com/blogs/artteca/why-you-should-express-yourself-through-fashion 
---
1 Response
Leave a comment
---
Also in News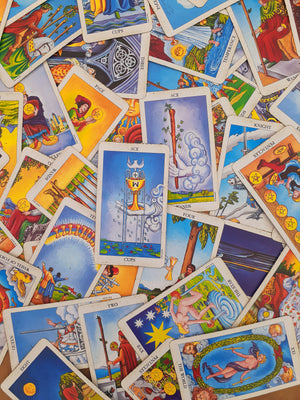 As you become more familiar with the Rider-Waite deck, you'll find your intuitive abilities sharpening. You'll learn to trust your inner voice and develop a deeper connection with your subconscious mind.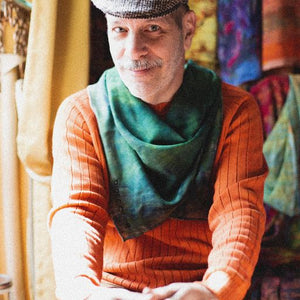 Educational Content: Ripe Color provides an extensive library of videos that cover everything from the basics of tarot card meanings to advanced techniques.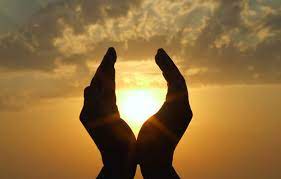 Releasing Emotional Baggage and Trauma At the core of Integrated Energy Therapy is the understanding that unresolved emotional baggage and trauma can manifest as energetic blockages within our being.