The Legacy of NYC's Garment Center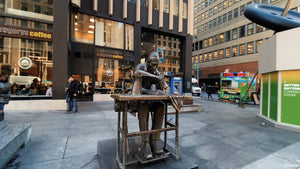 The Garment Center in Manhattan has been a central part of the apparel production and fashion industry in the United States and internationally for more than a century. The garment industry was initially composed of mostly Jews and Italians who immigrated to New York from Europe in the late 1800's and early 1900's. To quote Mr. Fischler from the Jewish standard, "Some of the Jewish immigrants who came over didn't have a lot of money, but they had the skills -certainly sewing and clothes- making was something that Jews did in Europe". Source: https://bit.ly/2XF1d4H
In 1910, the garment industry incorporated around 46% of the industrial labor force in the city, with 70% of the nation's women's clothing and 40% of the men's being produced in NYC. By the mid 1980's, nearly 5,000 businesses in the apparel industry existed in the Garment Center, employing about 61,000 people and occupying 20 million square feet related to manufacturing, showrooms, suppliers, service firms, and contractors. 
While New York remained the textile manufacturing capital of America for decades, cheaper overseas labor and production has dramatically changed the industry, forcing many designers who once manufactured their lines here to shift production overseas, which has in turn affected small cutting and sewing rooms as well as zipper, button, and supply stores in the Garment District. Source: The Fashion Center Business Improvement District: http://garmentdistrict.nyc/
In the 1980's, due to changes that were brought about from city planning projects, much of the district has shifted from a focus in manufacturing to an office district that includes many fashion related businesses, as well as restaurants and hotels. The days in which NYC's Garment Center employed thousands of people and was the heart of textiles manufacturing in America are over, but that doesn't mean that it has not left a legacy on NYC's artisans. I would go to the Garment Center as a child with my mother, and we would support the artisans who made their living there. Nowadays, as an artisan born and raised in NYC, I am doing my best to keep alive the spirit of American manufacturing that flourished in the garment center, selling my handmade scarves, tote bags, and pocket squares which I design and dye myself. All of my products are made one of a kind of high quality silk, satin, and leather, made right here in my NY studio.
---
Leave a comment
---
Also in News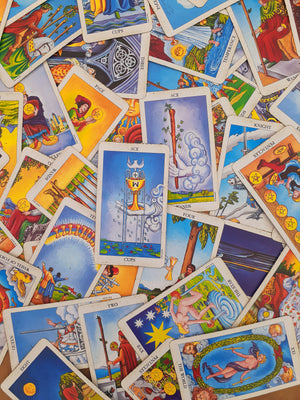 As you become more familiar with the Rider-Waite deck, you'll find your intuitive abilities sharpening. You'll learn to trust your inner voice and develop a deeper connection with your subconscious mind.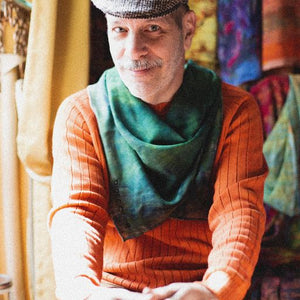 Educational Content: Ripe Color provides an extensive library of videos that cover everything from the basics of tarot card meanings to advanced techniques.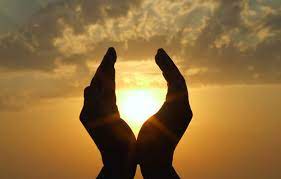 Releasing Emotional Baggage and Trauma At the core of Integrated Energy Therapy is the understanding that unresolved emotional baggage and trauma can manifest as energetic blockages within our being.