What Does One of a Kind Mean?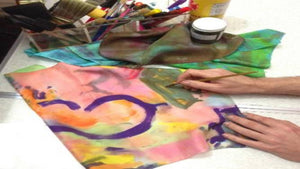 The classification "one of a kind" is fundamentally different to other descriptors, such as "limited edition" in the sense that one of a kind means just that; there will never be another product like the one in question.
 (On the left is our Honeycomb crepe de chine scarf. In the center is our Ordered flat crepe scarf. And on the right is our Broadway satin scarf).
Being a bold trendsetter who would rather be a leader than a follower, you have come to the right place! At Ripecolor, all of our shawls, pocket squares, scarves, tote bags, and paintings are made one of a kind, there will never be two of the same piece. Each of our pieces has been hand made for you. Make your presence known and set yourself apart with our beautiful and brightly colored fashion accessories, that no one else will be able to buy anywhere else. These accessories are exclusively available on our online store. Below is a link to our selection of hand made scarves for sale:
https://ripecolor.com/collections/scarves
(On the left is our Blue Marsh and Leather tote bag, on the right is our More is More tote bag. Scarves not included) 
 https://ripecolor.com/collections/totes
Lastly, in case you were wondering if there was a distinction between hand made vs hand crafted, they are one in the same, unlike one of kind vs limited edition, where there is a difference. Nothing we sell is factory made or digitally printed, all of our accessories are hand made and hand painted in our New York studio.
---
Leave a comment
---
Also in News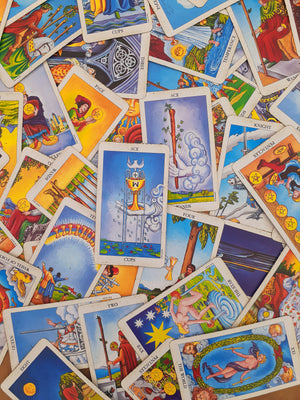 As you become more familiar with the Rider-Waite deck, you'll find your intuitive abilities sharpening. You'll learn to trust your inner voice and develop a deeper connection with your subconscious mind.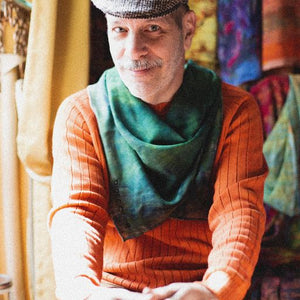 Educational Content: Ripe Color provides an extensive library of videos that cover everything from the basics of tarot card meanings to advanced techniques.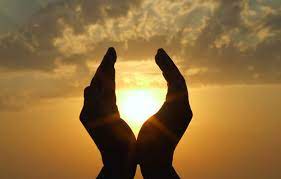 Releasing Emotional Baggage and Trauma At the core of Integrated Energy Therapy is the understanding that unresolved emotional baggage and trauma can manifest as energetic blockages within our being.