Why Hand Made Gifts Are The Best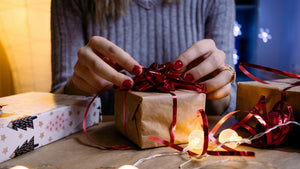 Hand made gifts make it possible to offer a one-of-a-kind present to someone we care about. Here is why handmade is better: if you give someone a hand made gift that took a lot of time, care, and creative energy to make, it means a lot more than if you were to give them something that was mass produced or could be bought at any local store. When it comes to quality, originality, and aesthetic value, in all ways, hand made is better. If you have any loved ones who live in places with cold winters and they are a fan of colorful garments, then one of our scarves would be the perfect gift for them, available here: https://ripecolor.com/collections/scarves
 (our Foulard raw silk and wool scarf, below)
In addition to scarves and other fashion accessories such as tote bags, pocket squares, and  shawls, we are also offering hand made face masks! Given the current situation we are facing, many stores are requiring that you wear a face mask before entering, so might as well show off your unique and artistic taste while you are at it! Available here: https://ripecolor.com/collections/everyday-utility
(our blue abstract mask, below. 10% of profits made off of masks will be donated to the NAACP and ACLU ) 
 Masks are available here: https://ripecolor.com/collections/accessories
We know that if you are reading this, you value originality and artistry. Perhaps you are an artist yourself. If so, then we are sure you know the importance of supporting other artists over buying commercially made goods, so browse our online store and make a selection! If you see something you like, buy it, since there will never be another one of that kind! Don't miss out, as our one-of-a-kind accessories cannot be replicated. Buy now.
 Pocket squares are available here: https://ripecolor.com/collections/pocket-square
---
Leave a comment
---
Also in News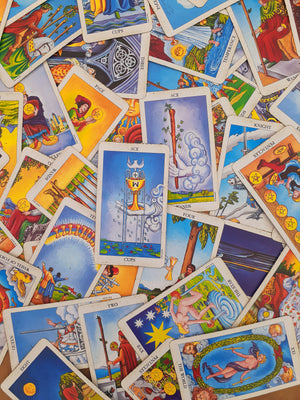 As you become more familiar with the Rider-Waite deck, you'll find your intuitive abilities sharpening. You'll learn to trust your inner voice and develop a deeper connection with your subconscious mind.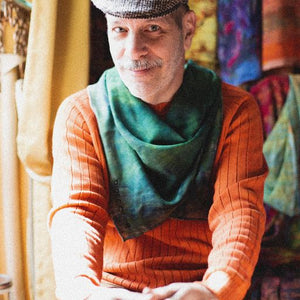 Educational Content: Ripe Color provides an extensive library of videos that cover everything from the basics of tarot card meanings to advanced techniques.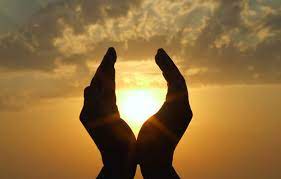 Releasing Emotional Baggage and Trauma At the core of Integrated Energy Therapy is the understanding that unresolved emotional baggage and trauma can manifest as energetic blockages within our being.